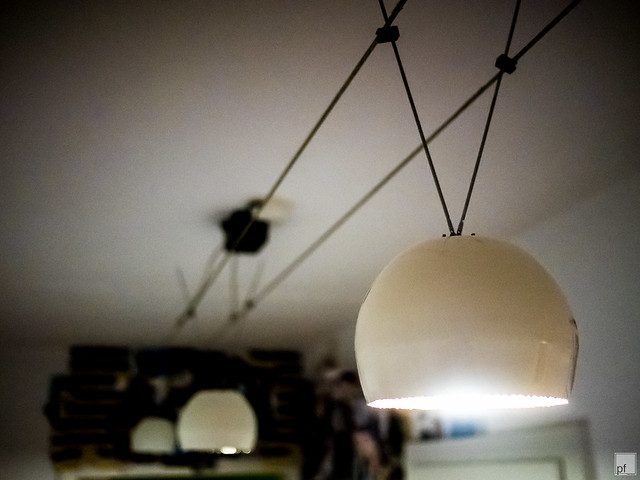 The small central corridor of our flat is lit by an old IKEA cable track light with three spots. We got it with the flat and I kinda liked it, but as I stumbled upon shiny white bowls with inner golden coating its day were numbered.
Goodbye, boring lights.
I used the cable track and the original mounts to attach the bowl, which in turn got an 1157 car light socket installed. I wanted to install LED lights and therefore put an rectifier on top to convert the AC from the IKEA transformator to (100Hz pulsed) DC. I used rectifiers about 50x to big which enabled me to use the AC input wires as mounting points (~1mm thick) to hang the lamp from.
One LED is already dead...
The cheap 'warm' LED lights I bought produce a strange ghostly light. Not perfect. And the 100Hz kinda show, maybe I will put some caps on there.
But they look nice in the corridor, I will try to get other lamps to improve the light temperature.